Major Smart Building project comprising all the information and communication technology
euromicron Deutschland GmbH, the system house subsidiary of euromicron AG, has successfully helped construct ZF Friedrichshafen AG's new headquarters. euromicron installed all the data technology (including WLAN and DECT systems) and the entire physical security technology at the ZF Forum, which has an area of 35,000 m2 and houses 650 office workplaces for employees at the corporate divisions, as well as conference rooms for symposiums and events, a workshop hall for technical training and an exhibition area that is open to the public. The security technology comprises a fire alarm system with more than 2,000 detectors and just under 30 aspirating smoke detectors, a voice alarm system with interfaces to the media technology, an access control system, airlocks, video surveillance, and intercom system and an emergency call system. The order was worth a total of €2.5 million.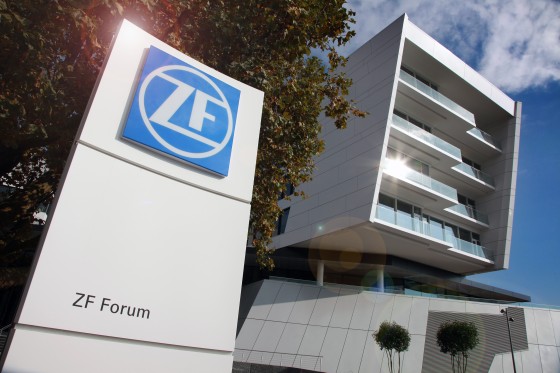 The greatest challenge for euromicron was that it had to take over the project during construction, since the original contractor had become insolvent. Only 20 percent of the ICT and security installations had been completed at that time and so their working order had to be examined first of all without exception. It was also necessary to develop a feasible concept for continuing the project as planned, taking into account all building regulations and deadline requirements, as well as in compliance with ZF's standards of quality for all network and equipment installations. Thanks to euromicron's experts' many years of project experience and excellent cooperation with construction management and ZF's project managers, installation was completed within a year and the envisaged deadline for the company to move into the new headquarters – September 2016 – was met.
"The smooth way in which euromicron Deutschland took over the ITC and security installations and how it accomplished all the work competently and reliably meant that we were resolutely able to prevent an impending delay to completion of the project," stresses André Knaupp, Head of Communications and Network Technology Planning at ZF. "We're happy that we were backed in this important construction project by an experienced system house partner whose expertise we could rely on at all times."
"With our successful involvement in building the ZF Forum in Friedrichshafen, we once again demonstrated our competence in the field of Smart Buildings as part of large projects, too," said Ingo Friese, Project Manager at euromicron Deutschland. "Being chosen to take over the project during the construction phase was great testimony to the trust we enjoy. The collaboration with ZF was highly professional from the outset. We're proud to have acquired one of Germany's largest automotive suppliers as a customer and are delighted to have played a part in implementing the group's new headquarters."