As a digitalization and network specialist, we make our customers fit for the future.
Working in connected systems demands more than new technology. All components and processes must be looked at and assessed in context. euromicron contributes expertise and experience to advise its customers to suit their needs and implement innovations for enterprises in a forward-looking way.
In the areas of Smart Buildings, Smart Industry, Critical Infrastructures and Cybersecurity, we offer our customers tailored solutions for managed systems (platforms, software and services) and network infrastructures. In that way we make digitalization possible and help our customers develop new business models.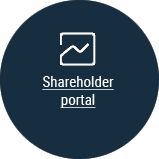 We kindly welcome you to find out more about the company's development and the the first 9 months of 2019 financial year.
9-Months'-Report 2019