Making digitalization possible
The euromicron Group develops tailored IoT solution concepts in the  markets Digital Buildings, Smart Industry and Critical Infrastructures.
We boast vertical know-how that is unique in our market. It enables us to formulate a technical infrastructure to suit each of our customers to a tee. To achieve that, we combine the technically and economically most expedient components from the fields of terminal devices and sensors, infrastructure, platforms, applications and services. In that way, we offer our customers a one-stop shop for solutions and so help them exploit the possibilities of digitalization right now.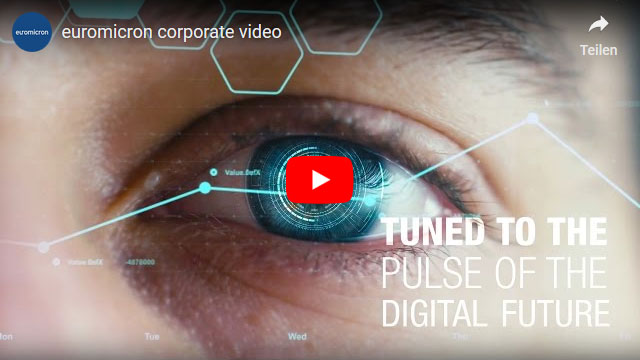 Our solutions are aimed at small and medium-sized enterprises, large companies and public-sector organizations. We develop and implement tailor-made technology solutions for them and so create the necessary forward-looking IT, network and security infrastructures.