Takeover increases the degree of vertical integration of the IoT system house subsidiary euromicron Deutschland GmbH
The IoT system integrator euromicron Deutschland GmbH, a subsidiary of euromicron AG, has taken over Elektroanlagen GmbH Dollenchen & Co. KG by means of an asset deal effective September 1, 2017. The company, which is based in Sallgast, Brandenburg, specializes in consulting on and planning and implementation of electrical infrastructures, with the focus on high-voltage current. It will be integrated as self-contained branch office in euromicron Deutschland.
Solutions for smart buildings must have a holistic and networked concept nowadays. Key topics are the building's security and optimization of energy efficiency in running it so as to slash operating costs. As a result, contracts for the trade disciplines of network technology and high- and low voltage current are increasingly awarded together in construction projects. By acquiring the electrical specialist, euromicron Deutschland is expanding its expertise as an all-round provider of network, electrical and security infrastructures with a nationwide footprint. Full-line offerings will enable larger project volumes, higher margins and greater differentiation from the competition moving ahead.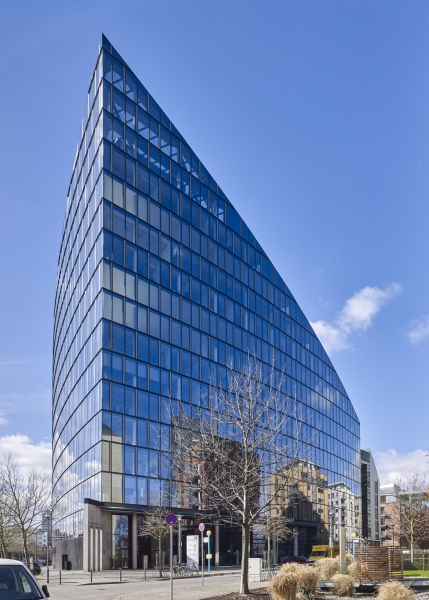 Jürgen Hansjosten from euromicron AG's Executive Board explains: "In Elektroanlagen GmbH Dollenchen & Co. KG, we've taken over a company that fits excellently into our overall strategic orientation and is a sensible complement to our Smart Building portfolio. This pinpointed M&A move helps us enhance our competences in the specialized field of high-voltage current and so strengthen euromicron Deutschland's bread-and-butter business."
Lutz Donner, Managing Director of Elektroanlagen GmbH Dollenchen & Co. KG, comments: "We're delighted to be part of the euromicron Group and contribute our many years of expertise in planning and implementing electrical systems to euromicron's project business." The electrical specialist currently employs around 20 people and generates annual sales of approximately €2 million.